SlideGenius Testimonials
Charlotte S.
Director of Marketing Communications
I know your team turns out a lot of product on tight deadlines, but I just wanted to thank you all for all the work you did for our CEO. His presentation looked great!
Pamela L.
President
Excellent! And a day early! You folks have given us the tool we needed to make the best impact on our customer next week. Great job everyone! We could not be more pleased!
Ahamad K.
Vice President Business Development
The presentation is fantastic. Your team has been professional, responsive, and ontime. We appreciate your and work would recommend your company to others.
Jaime K.
Head of Global Brand Experience (Managing Director)
Just wanted to send a quick note to tell you how much I appreciated your support in crafting our presentation! It looks great!
Joe C.
Founder & CEO
This is excellent work! Many thanks to you and to your colleagues! I will definitely be back when I need other presentations.
Robert S.
CEO, President & Chief Technology Officer
Your team effort was outstanding considering the the short timeline. The job done was truly amazing. As a result of your dedication and commitment was a total success. Please thank your team for an outstanding job well done. We look forward to working with your team again in the very near future.
Arianne A.
Presentation Designer
This presentation looks really great! Nothing needs to be changed. You guys are awesome!!!
Kelley B.
Administrative Assistant
Thank you very much for the deck! It was used during presentations this morning and was very well received. Greatly appreciate your efforts, especially with the same day turnaround. Thank you again!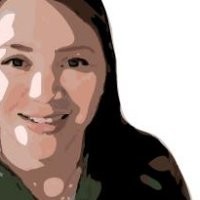 Priscilla E.
Presentation Manager
I appreciate the amount of effort that went into optimizing this deck. It was quite an undertaking at over 100 slides, and your team was able to execute within a tight time frame.

Dominic F.
Operations, Sports Licensed Division
Wanted to let you know your work has more than exceeded my expectations in all areas. Of all of the companies I work with, yours stands above the rest because of your professionalism, timeliness, and ability to communicate and consistently deliver a product that impresses.